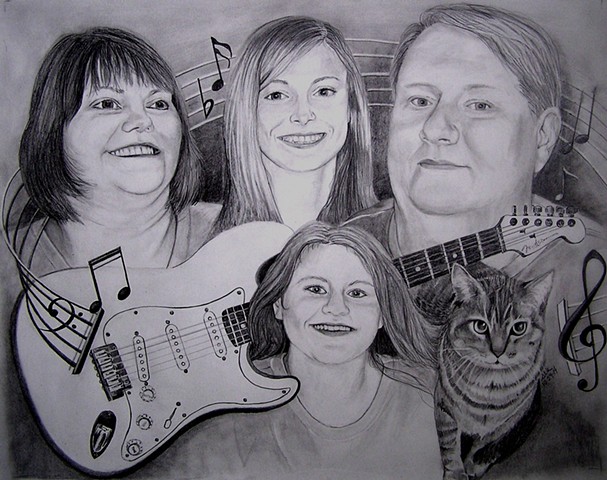 Arachnoiditis Survivor Portrait Poster #1:Jack Pavlekovich & Family
Digitally Enhanced Graphite Drawing
11" x 14"
2014
NOT FOR SALE
Final poster of the original 16" x 20" graphite on paper drawing for Arachnoiditis Survivor, Jack Pavlekovich.
Watch videos of this work in progress.
As a participant in Arachnoiditis Survivor: A Portrait of Resilience Against Patient Harm in America, Jack will receive a free copy of the poster and full video of the work in progress.
(Due to seasonal lighting in the studio, the contrast in the photo of this drawing has been digitally enhanced for reproduction purposes.)